Day 2 Garnier Academy #Project1Week: 7 Habits
By Meylisa Agustina - 12:42 AM
Heyho!!
Setelah kemarin aku dan teman-teman Garnier Academy sampai di Pesona Alam Resort, kami semua menyiapkan untuk hari kedua di #Project1Week. Hari Jumat, 6 November 2015 ini kami bertemu dengan mas Heri Purnomo dari Tiga Serangkai Foundation yang akan mengajari kami tentang Brain Gym dan 7 Habits of Highly Effective People.
Sebagai gym babes yang aduhai #uhuuyy.. saya pikir Brain Gym bakalan pake alat beban dan cardio machine. Yaa cincailah ya kalo angkat beban sekilo-duakilo atau cardio setengah jam mah masih shanggup saya.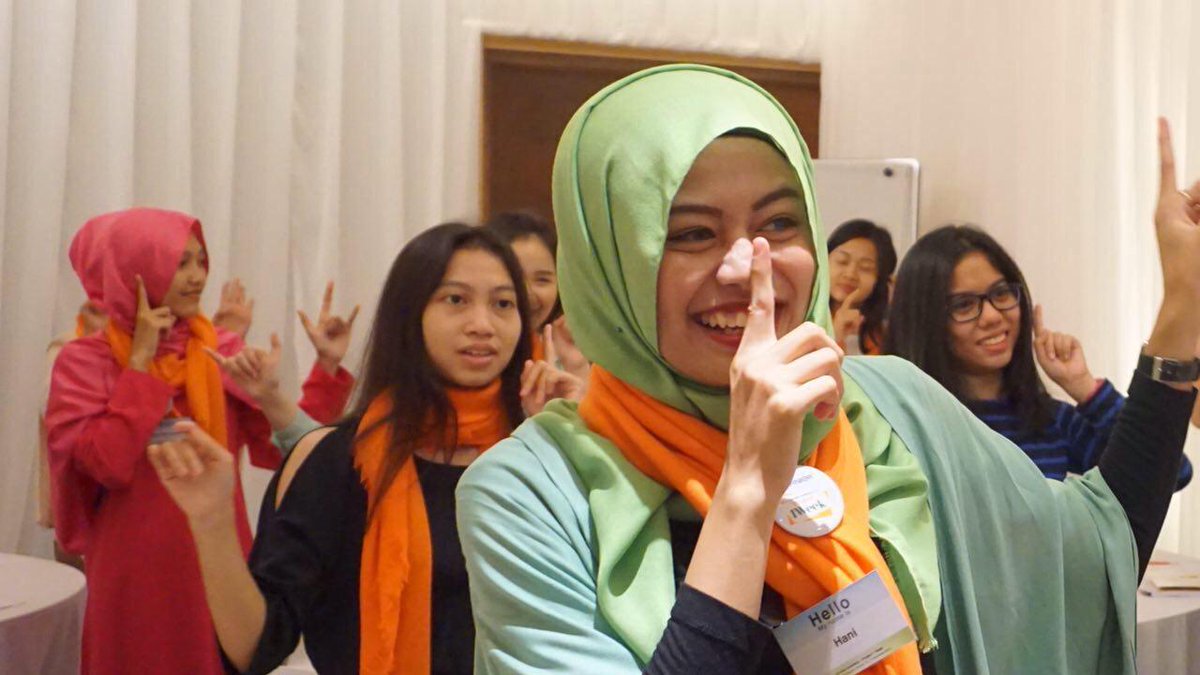 Eeehhh.. tapi ternyata brain gym cuma pakek jari, kaki, dan pernapasan aja! Meski begitu, ternyata SUSAH banget lho Brain Gym nya -___- aku aja sampe kikuk gerakin jemari aku! Ternyata, gunanya Brain Gym ini adalah mengaktifkan otak sadar supaya dia terlatih dan biar sixpack dan juga bisa menambah cabang cerebrum baru. Brain Gym sama pentingnya dengan body gym lho.. kalau body gym biar tubuh jadi sehat dan bugar, maka brain gym juga berfungsi untuk membugarkan otak.
Setelah brain gym, kami mulai diperkenalkan dengan apa itu 7 Habits of Highly Effective People. Well, kalau boeh jujur sih dari ketujuh habits ini kayaknya ga ada yang nempel sama aku... ahahhahahhaha #ketawapedih
Intinya sih, aku dan teman-teman lainnya belajar untuk jadi prang yang lebih melihat sisi positif dalam kehidupan sehari-hari. Tanpa sadar, negativity itu dibentuk dan dikonsumsi sebagai racun bagi otak kita. Nah namanya makan racun kan ye, jadinya males, ga semangat, ngeluh melulu, galau dan sebagainya. Coba kalau kita melihat suatu kejadian dalam hidup, tapi dilihat dari sisi positifnya; pasti hasilnya jadi positif juga. Pikiran positif dan kebaikan itu harus dimulai dari diri sendiri, lalu dibagikan ke orang lain.
Oh iya, tunggu postingan #Project1Week berikutnya ya!