Let's we run for the Blind!
By Meylisa Agustina - 11:58 AM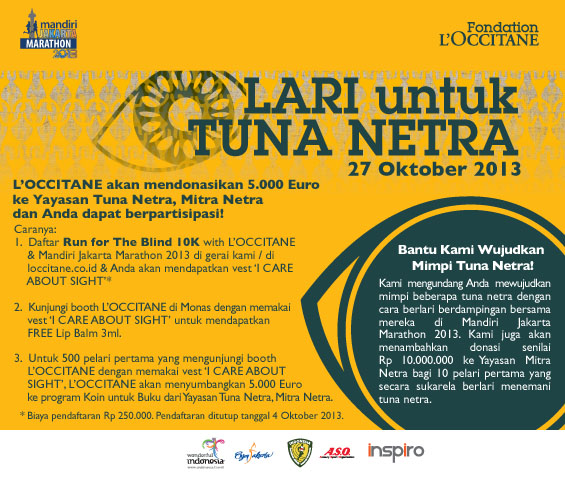 HI Y'ALL~
Udah pada tau brand L'OCCITANE dong?
Nah, seperti yang udah pernah aku ceritain disini L'OCCITANE adalah brand yang memiliki program kepedualian untuk saudara-saudara kita yang tunanetra.
Nah, sekarang kalian bisa ikutan program mereka loh!!
Let's we run for charity!
Untuk pendaftaran dan informasi lebih lanjut, kalian bisa ke gerai L'OCCITANE terdekat atau klik link ini.
See you on the track! Mwack!